DDOS-attack on the portal Profit-hunters.biz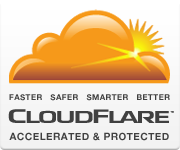 Dear partners, good day.
Since Thursday, a powerful DDOS attack was carried out on our portal, so access to the site was impossible. It is very strange - we have no enemies, we never quarreled with admins and referrals. Blackmail letters did not come either. Thoughts about unscrupulous competitors arise, although with competitors like everyone is in good ...
Anyway - as a project manager, I apologize for the inconvenience to the partners.
As a result, the technical department coped with the problem - to prevent similar incidents in the future, we decided to enable DDoS protection from Cloudflare.
Now our site is protected from attacks, we are entering a new level of safety.
Our partners are guaranteed to be quiet for the safety of their data. And unscrupulous competitors we wish good luck, gentlemen, to work honestly.
Sincerely yours, Ilya
September 6, 2014