Trustee Wallet cryptocurrency wallet - overview and features

When working with cryptocurrencies, the user needs to think not only about the convenience of interacting with digital money, but also about how to safely store such assets. Today, there are a large number of different wallets and services that provide such services, but in fact there are not so many optimal options that combine convenience and security. In this review, we will tell you about a new but already popular cryptocurrency wallet called Trustee Wallet.
Trustee Wallet Features
Using cryptocurrency, one way or another you come across not only the issues of storing digital money, but also with their purchase and sale. Finding a wallet in which all these functions will be integrated is extremely difficult, as a rule, most wallets offer just storage and the necessary minimum of functions. Against the backdrop of such low-functional clients, a wallet stands out called Trustee wallet, which successfully combines the entire arsenal of functions necessary for the user.
The wallet is relatively young, but many of our readers and partners ask about it, so we decided to analyze in detail why Trustee Wallet is so interesting.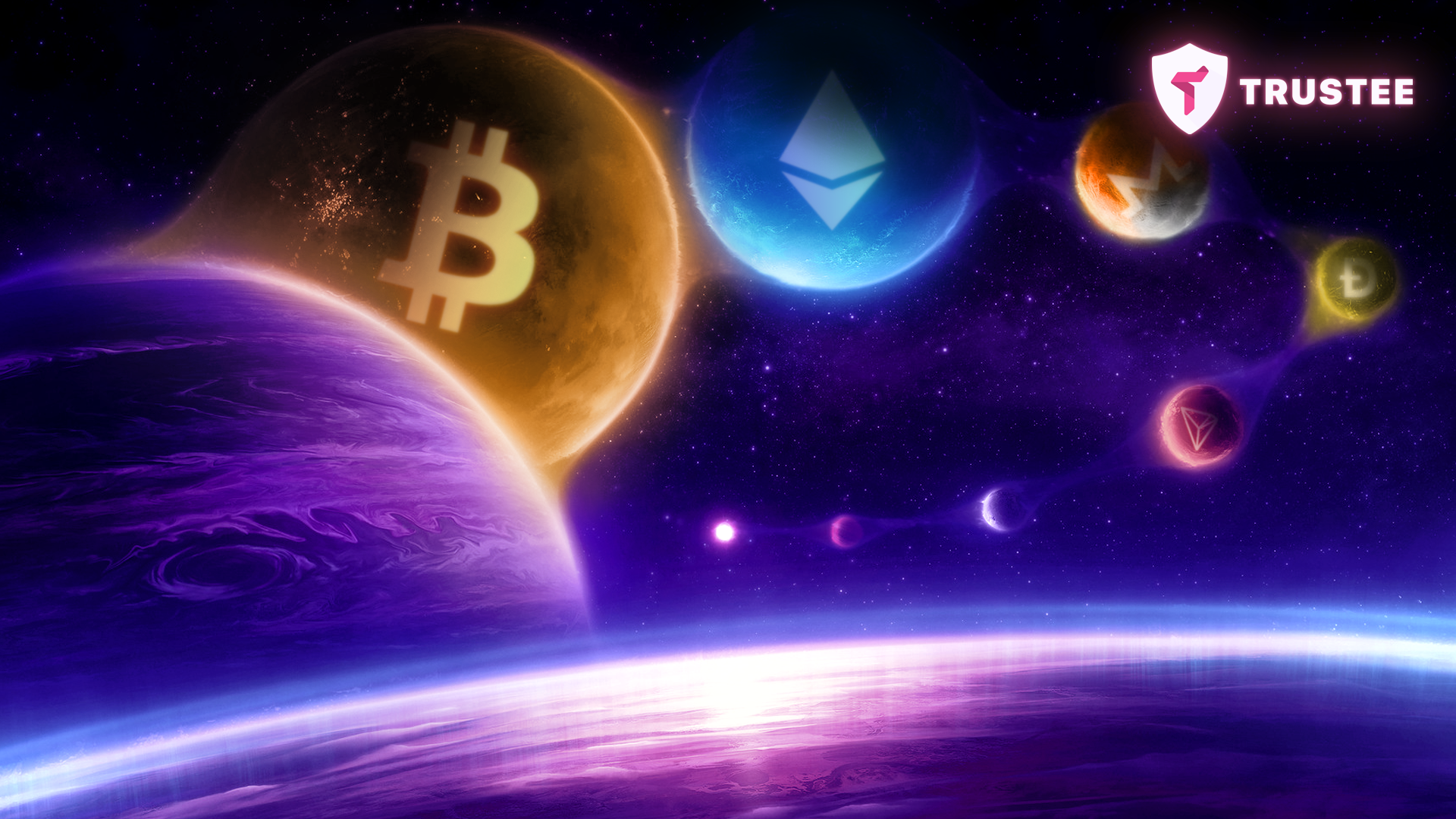 Storage safety
First of all, Trustee Wallet is distinguished by a high level of security, which is perhaps the main advantage of the wallet that interests any user. When using the wallet, no data is transferred to its server, all information is processed on the client side, which eliminates many risks. For example, if you keep money on an exchange, then if it is hacked, your money will float away in an unknown direction. In the case of Trustee Wallet, this is out of the question - no one but you has access to your money.
And these are not just words, because the security of the wallet code and the reliability of its architecture have been tested by Hacken.io specialists. A client can get into his account using a special SEED phrase, and the safety of funds depends on its safety. Thanks to her, you can also go to your wallet on any device, as well as restore access after removing the client.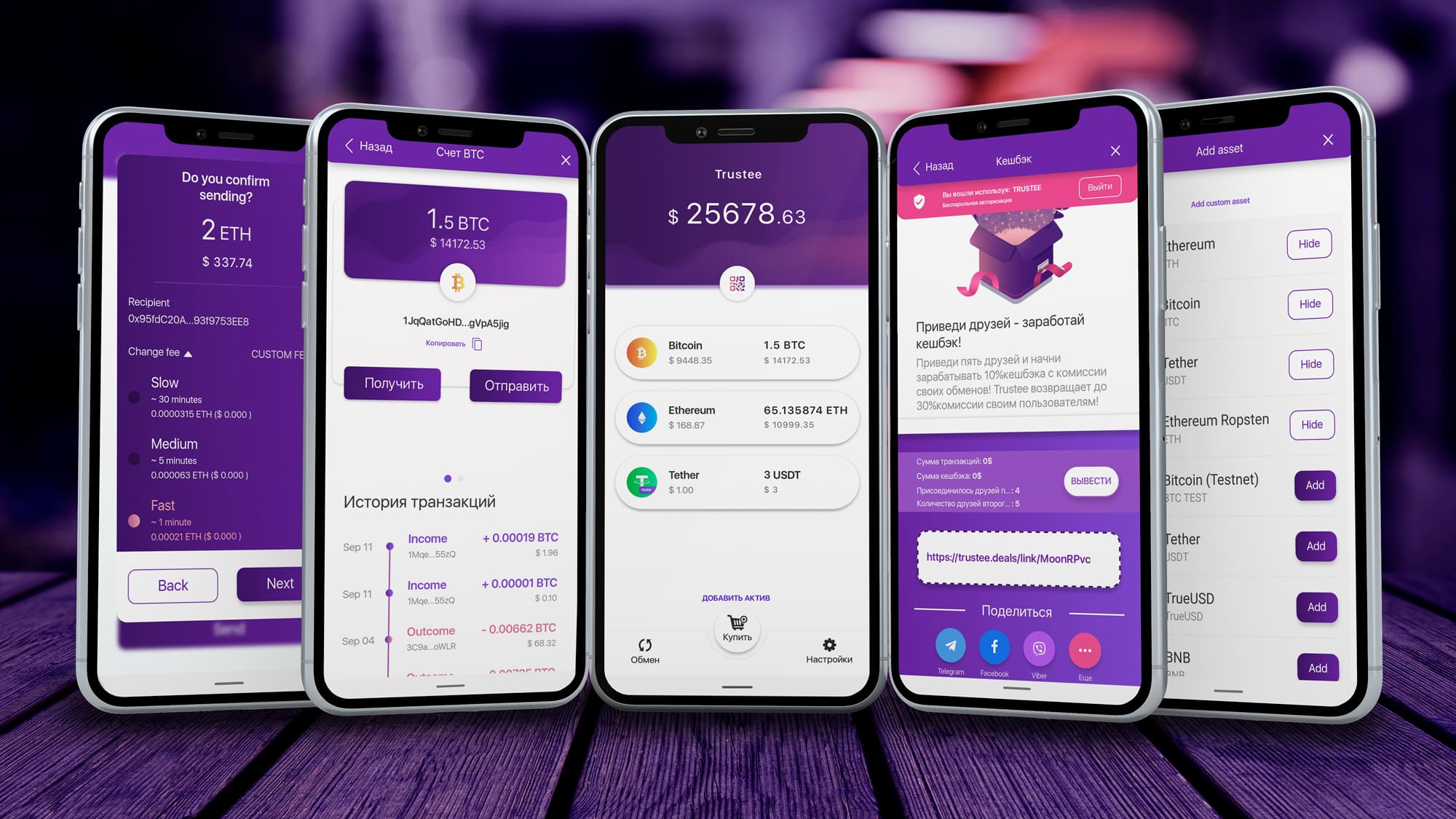 Anonymity
Nobody wants their transactions and account amounts to be publicly available, and Trustee Wallet offers customers complete anonymity. During registration, you will not need to provide personal information and, moreover, provide your documents, which can not be said about exchanges and many other wallets.
Since all actions with access keys occur on the client side, the wallet cannot collect and store any data about you and your actions in any way. The wallet code is stored in the public domain on GitHub, each user can check if this is actually the case.
Sharing function
In addition to the fact that Trustee Wallet is a multi-currency wallet and provides the ability to store and operate several popular coins at once, it also allows you to change funds directly inside the wallet and even buy cryptocurrency for fiat. Without any difficulties and problems, you can quickly and profitably buy Bitcoin, Ethereum, USDT, Litecoin or Ripple at a favorable rate and pay for your purchase with your credit card. In the future, you can also exchange them for other cryptocurrencies right inside the wallet.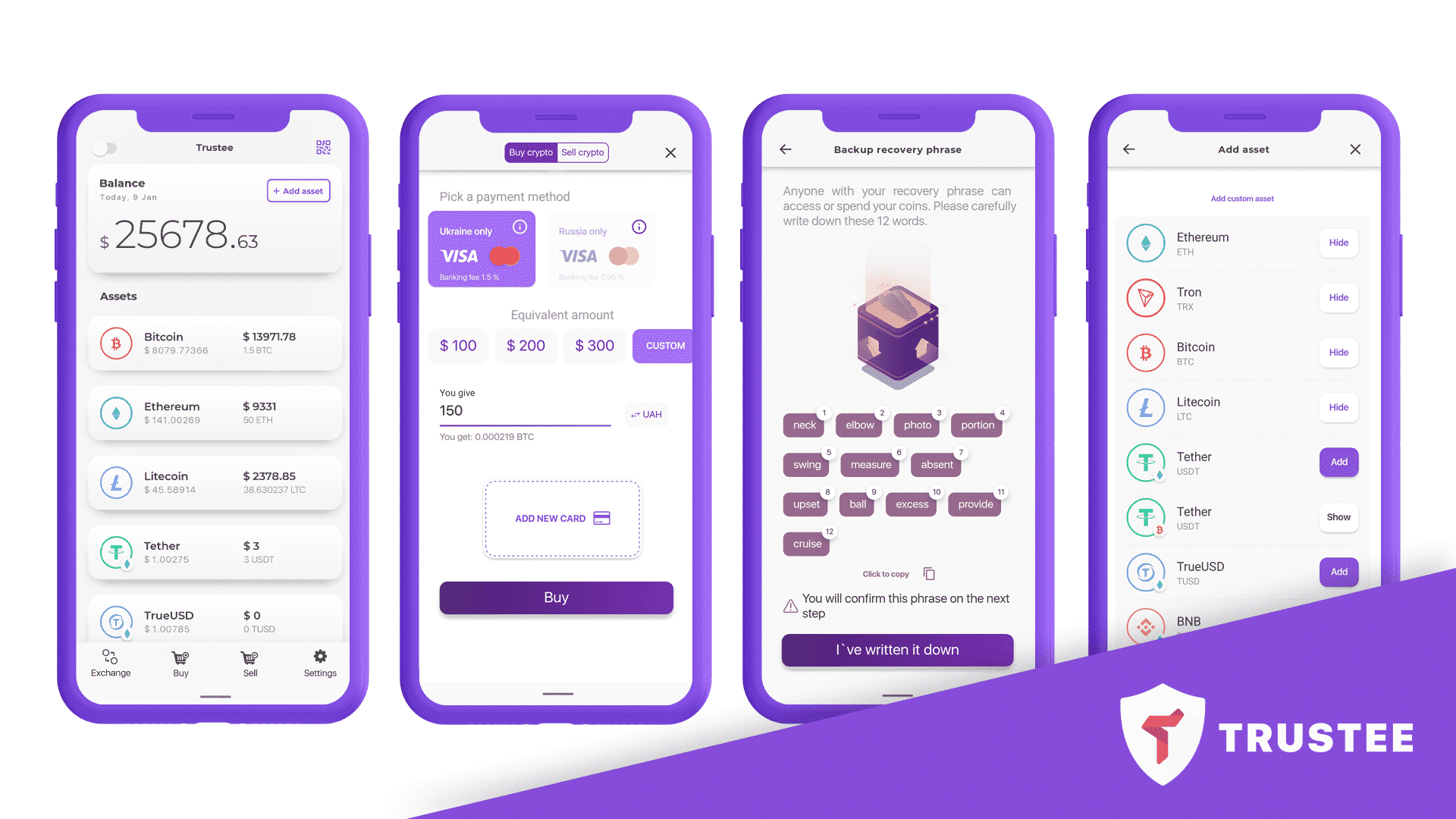 Ease of use
The user-friendly interface of the wallet makes using it comfortable, and a set of additional functions and features greatly simplify the work with it. Briefly look at why working with Trustee Wallet is convenient:
There are mobile apps for

Android

и

iOS

;

The site is presented in Russian, English and Ukrainian;

Support works around the clock 24/7;

There are groups and official pages in popular social networks, on forums;

You can send cryptocurrency through

QR

-scanner;

You can import into the client

SEED

- times from other wallets;

A low commission is charged for exchange transactions - only 0.2%;

It is possible to speed up bitcoin transactions;

It is possible to increase the anonymity of bitcoin transactions through

HD

mode;

All user actions are anonymous.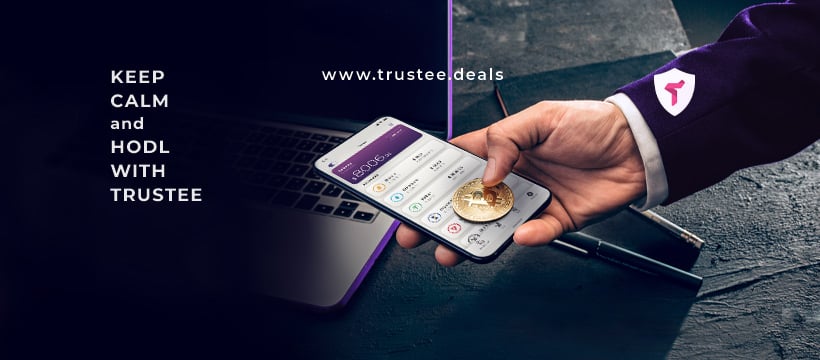 Loyalty program
In Trustee Wallet, it is convenient and safe to store crypto, but you can also earn money with a wallet. To do this, there is an affiliate program that extends to two levels and will bring up to 20% of the system commissions for the purchase of cryptocurrency. In addition, participation in the affiliate program will allow you to receive cashback - after you invite 5 partners, the system will begin to return you 10% of the service fees for your exchange transactions. In total, you can get up to 30% of the commissions Trustee.
Features of the affiliate program:
Trustee Wallet will refund 10% of its commission charged by your direct referrals.

The second level of reward will open when the turnover of your structure on the first line reaches $ 5000 per week. From the commission of referrals of your partners you will be paid 10%.

A partner is a participant who clicked on your link, downloaded a wallet and generated a seed phrase in it.

Affiliate rewards are available for withdrawal as soon as 2 USDT appears on your balance.
Trustee Wallet is a modern multicurrency wallet with excellent functionality. It provides the client with a whole range of capabilities, while ensuring high security, anonymity and favorable conditions for cooperation. Therefore, if you are in search of a wallet worthy of attention, which will allow not only to store the crypto, but also to buy and sell it, then we recommend paying attention to Trustee Wallet. We have been successfully using this client for a long time, there are no complaints about its work, and the convenience, numerous features and profitable courses make it an excellent repository for active users of cryptocurrency.
30 June, 2020