New coming promotions on the blog!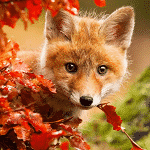 My calendar is out of order, and autumn starts only today 🙂
Run new seasonal promotions from Profit Hunters!
Registration in the Telegram bot is required to participate:
@Bender_PHbot
1. Bender Bonuses


Order a refback via @Bender_PHbot and get bonuses every day.
Most of Hunter's investors have already appreciated the convenience of the Telegram blog bot - Bender.
You can now order refback / insurance in just three clicks, saving your data in your personal account.
Dima kda will pay 3-5 random bonuses of $ 3 each day between all refback requests sent from the bot @Bender_PHbot
No additional conditions.
Just order a refku through Bender @Bender_PHbot.
And just get bonuses.
2% Bender insurance


Scams are a constant part of the hyper's job.
On the Profit Hunters blog, we pay compensation for each quick scam, and our partners always endure losses from unscrupulous admins more easily.
What could be better than compensation? Only 100% insurance with a bonus!
Order compensation through the bot @Bender_PHbotand get 100% insurance with a 10% bonus instead of the standard percentage!
Tim will randomly select 2 applications for each quick scam.
Instead of the standard percentage, they will cover 100% losses + 10% blog bonus.
No additional conditions.
Just order compensation through Bender @Bender_PHbot.
Earn even in a scam with Profit Hunters.
Remain active:
3. RN Bounty blog



Hunter's TOP Bounty program provides an opportunity for a decent income for everyone.
In reliable, soulless dollars! Up to $ 100 per week.
Join: I want money!
4.Vip blog chat



Serious investors get special privileges in the blog's VIP chat.
In addition to insider information, participants in the private chat will receive very favorable investment conditions.
We will also sometimes collect pools with partial insurance.
Paid over $ 3500 of personal 100% insurance to VIP partners this month.
Working with Hunter is profitable.
I remind you to become a member of the private VIP chat, you need to make $ 3000 turnover of deposits for a calendar month and write to me in a personal @PH_Bona
PS: For regular partners, I often make an exception, adding for a smaller turnover. Do not hesitate - write.
3 October, 2020