Review and reviews of the Xelius.me project. Investing in technologies of the future with a rate of return of 2.2% per day is unlimited.

In the current review, we propose to discuss an investment novelty that has been prepared for launch for a long time and provided in its best performance with various chips and high-quality equipment. On the blog, we formalized the project in the "Personal choice" category, we consider it quite promising for investments, I hope the admin will not waste the results of his work. Perpetual marketing with an affordable minimum wage for everyone, every second charges and instant payments will become an attractive feature in the eyes of investors, we recommend that you take a closer look.

xelius (Project Start: January 7 2022 years).
Mirror for Russian-speaking users: xelius-ltd.ru
PERSONAL CHOICE! Excellent project preparation and competent development - I recommend it!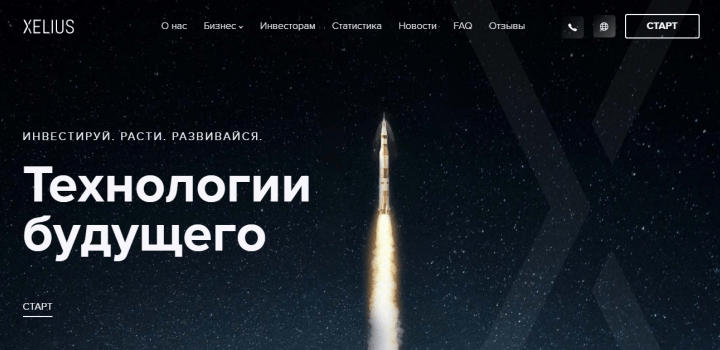 According to the legend Xelius is a privately held investment company that innovates and creates high-tech products for the space industry. The main business areas are the commercialization of deep space, the production of jet engines and advanced solutions in the field of artificial intelligence. By attracting working capital, a team of experienced specialists and scientists develop their own technologies and products, increasing their competitiveness on the world stage. Xelius Innovation Limited is officially registered in Hong Kong since January 7, 2021 (registration number: 3008324).
Design The project has a pleasant user interface, a neat appearance with full thematic support, and decent training. The site is presented in 5 languages ​​with translation into Russian, English, Chinese, Turkish and Spanish. The content and graphic materials are original, the text content is quite voluminous. From the standard sections of the menu, you can select a page with the fund's financial statistics, which shows the latest operations and project leaders. There is a high-quality video presentation of the fund in different languages, social services are connected. networks, there are mobile applications for iOS and Android. In addition, the site provides a demo account for getting to know the system, which allows you to evaluate the functionality of the functionality without registration.
Investment Plans allow each active user to earn 2.2% per day on an indefinite basis by investing any amount from $ 10. Account balance is credited in real time, i.e. literally every second, early withdrawal of the deposit is not available. The monthly profitability in this case is 66% of the amount, respectively, after 1.5 months the invested funds are paid off. For especially large investors from $ 100k, there is a better offer with 3.5% charge per day.

1.Edison
Charges: 2.2% daily
Min / max contribution: $ 10 - $ 99999
Deposit is included in the payment
The term of the deposit is unlimited.
Expected return - 66% per month
Going through the breakeven 46 days
2 Tesla
Charges: 3.5% daily
Min / max contribution: $ 100000 - no limit
Deposit is included in the payment
The term of the deposit is unlimited.
Expected return - 105% per month
Going through the breakeven 29 days
Technical part:
- Samopisnaya script
- Dedicated server
- Domain purchased at 6 years (2020 years)
- DDoS protection from CloudFlare
- SSL encryption from DigiCert (for 1 year) + GreenBar
- PM-Verified Account
- Unique design.
Detailed information on monitors with this project you can look at Allhyipmon
You can see the dynamics of deposits in the project at Investorsstartpage
Detailed contributions statistics and detailed technical analysis can be viewed at Hyiplogs
Discussion of the project on MMGP
Payment systems: Perfect Money, Bitcoin, Ethereum, Litecoin, Dogecoin, BitcoinCash, BinanceCoin, BUSD, Stellar, Tron, Ripple, Tether-USDT (ERC20 / TRC20).
payment type: Instant (on request).
Minimum deposit amount: 10 $ (0.0005 BTC, 0.005 ETH, 0.15 LTC, 100 DOGE, 250 TRX, 100 XLM, 20 XRP, 0.05 BCH, 0.05 BNB, 50 USDT (ERC-20), 20 USDT (TRC-20), 20 BUSD).
The minimum amount for withdrawal: 1 $ (0.0001 BTC, 0.01 ETH, 0.05 LTC, 50 DOGE, 100 TRX, 50 XLM, 10 XRP, 0.01 BCH, 0.01 BNB, 50 USDT (ERC-20) 10 USDT (TRC-20), 10 BUSD).
The Commission on the conclusion: 0.00001 BTC, 0.005 ETH, 0.005 LTC, 5 DOGE, 5 TRX, 2 XLM, 1 XRP, 0.002 BCH, 0.001 BNB, 20 USDT (ERC-20), 1 USDT (TRC-20), 1 BUSD.
Affiliate program (an eight) 6% -3% -2% -1% -0.8% -0.5% -0.3% -0.1% of the contributions of your referrals.
Representative affiliate program (eight-level): 8% -4% -3% -2% -1% -0.8% -0.5% -0.3% of the contributions of your referrals.

Registration on the Xelius website, making a deposit and withdrawing funds:
1. Go to the site using the referral link of the blog and press the button "Start". Fill in the appropriate fields with your personal data, check the upline (should be "ProfitHuntersBIZ"), Go through the captcha and click"Create an account". Next, be sure to save the generated password to log into your account (it will be duplicated in the mail) and go through the authorization procedure.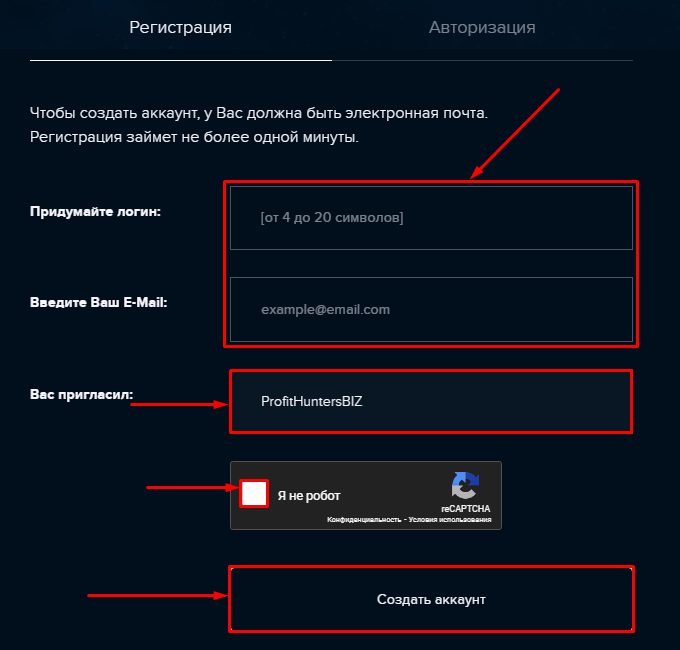 2. To invest in your personal account, click the button "Open deposit". Select a payment method, enter the top-up amount and click the button "Confirm". Next, check the data on the deposit and confirm the transfer with the appropriate button.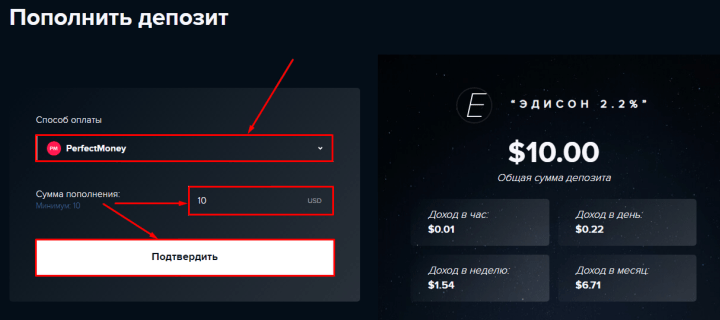 3. To receive the accrued dividends, go to the section "Payments". Select a payment system, enter the withdrawal amount and click the button "Confirm».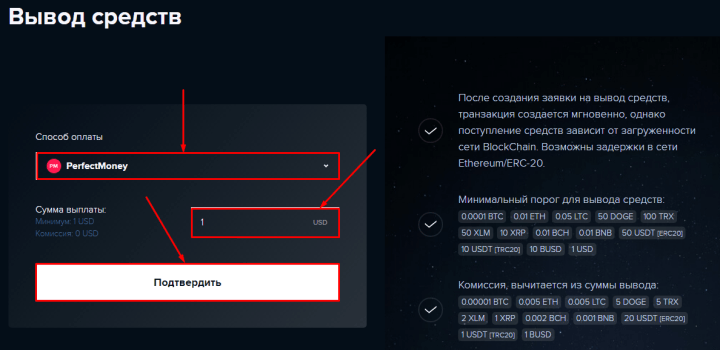 Contacts:
Address, feedback form, e-mail, phone, online support, telegram bot, telegram channel.
Conclusion: a fresh, promising middle percentage with high-quality training and its own core, filled with convenient functionality and rich content. The project looks unambiguously expensive, which puts it an order of magnitude higher in the ranking among similar investment sites. The investment offer is in fact presented in a single option with 2.2% charge per day for an unlimited period. The second plan is not clear for whom it is designed, we just do not pay attention to it. The minimum wage for input / output is available, there is a large selection of payments, withdrawal requests are processed by an instant. For cryptocurrency deposits there is a commission for withdrawing profits, see above in the review. Technically, the project is well prepared, there are applications for mobile, dynamic development, we recommend. The project is on our portal under the "Protection of deposits" until March 1, 2022 with a fund of $ 500. We offer our partners a refund of 8% of your deposit.
Subscribe to our channel Telegram - Subscribe
Chat with a daily distribution of money - Add
Order refbek with generous bonuses through our bot - Try
January 8, 2022