Project Loomia - Innovation of the Future
For today, innovations act as a connecting link in many spheres of life of modern society. We can not imagine our life as without existing innovative inventions, and without those that are waiting for us in the near future. It should be noted that all these innovations serve as a weighty background for social and economic development. Of course, so popular block technology technologies could not stay in the shadows, and today an innovative cutting-edge technology company Lumiya manufactures and implements its technologies in the most diverse spheres of human life.
What exactly is the project directed at?
In one way or another, in our lives we are constantly confronted with products of innovation, and each of them undergoes a monotonous development cycle. This project creates products that are 100% highly protected, thanks to the blockchain technology, which ensures the decentralization and confidentiality of the data used. What creates Lumiya?
flexible connectors;
conductive textile inks;
smart fabrics for tailoring, based on the latest technologies;
batteries;
various materials under the patent, which are protected by US laws;
The developers use their development in three directions. Firstly, it provides heating for shoes, clothes, various seats for transport, and more. Goods intended for heating can reach temperatures of 200 degrees Celsius. Secondly, it is the provision of the sensor function in order to use the manufactured goods in the form of special sensors that facilitate the collection, processing and transmission of information. With their help, for example, you can ensure security when making payments. Thirdly, innovative products allow producing lighting elements and luminous tissues.
The main specialization of the company is the development of fabrics, which include a special layer of smart, which has the ability to collect information from the human body. Loomia fabrics are capable of:
react to touch and pressure;
glow in the dark or in dark rooms;
To warm up at cold templates, not leaving not a single chance to freeze.
The company is based on customization, selecting the product for each customer individually. Fabrics are sufficiently durable and can be washed and dried more than one hundred and fifty times.
History of occurrence


The original name of the project was "The Crated" and he was engaged in creating prototypes for such world companies as Google, PVH and many others. The main hero in the formation of the company and its development is Madison Maksi. He announced his offspring as early as 2014 and designed prototypes for such giants of modern business as Zac Posen, Google, Calvin Klein and for a number of other brands. The creators want to prove to the producers that they will receive a decent gain when using and introducing their fabrics into their products. The advantage that brings the block, is that carriers of clothing from smart fabrics are able to store, process and send various data to a specially designed mobile platform. This will transfer or sell biometric data to manufacturers and marketing agencies. With all this, absolute anonymity about people will be preserved.
How is the ICO
The company is focused on raising more than $ 30 million by issuing over 800 tokens for sale in the ICO. The exact date is targeted at the beginning of 2018. Pre-sale of coins takes place and implies a sale to investors, who, in turn, will be able to receive a discount. So, for example, investing an amount in excess of one million dollars, your winnings will be 30 percent and, in decreasing, 25 percent of the amount of 500 dollars - 000 million, 1 percent from 20 dollars to 300. 000 percent from 500 dollars to 000 respectively.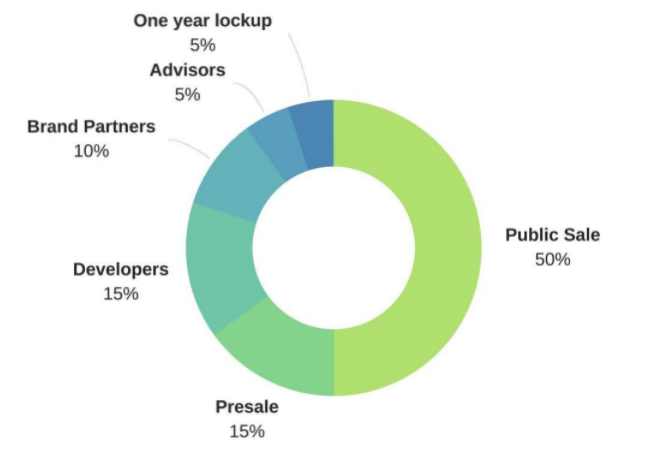 Tokens will be distributed as follows. For ICO 50% is intended, for pre-sale 15%, for developers also 15%, partners will receive 10%, advisers will have five percent and 5% will be frozen for a year.
The funds will be used for personnel, marketing, software, contractors, lawyers, raw materials, development of TILE and LEL and certification.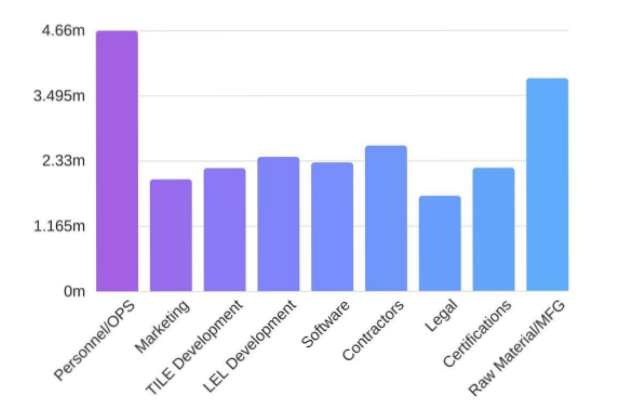 Roadmap
During 6 months, the transition from the LEL platform to the TILE platform and the integration of the TILE wallet with the Simple Data exchange are assumed. During the 1 year, integrate with Storj. Pay and register contracts on the Etherium. Through 2, the creation of an adaptive price model, as well as the maintenance of other information on clothing and accessories. In three years, possible integration with other ranking systems, such as uPot.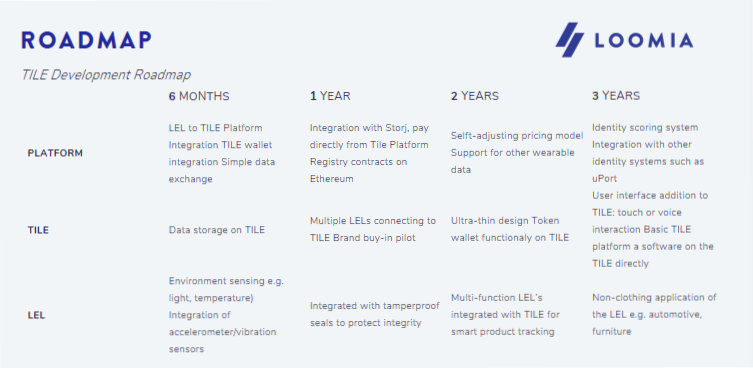 The project team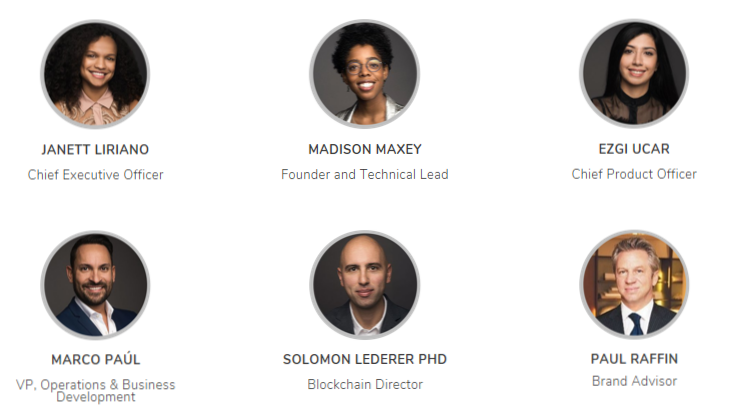 The team consists of engineers, designers and senior executives.
Jeanette Liriano (Martinez) - CEO of the organization (Twitter: @ janett925);
Madison Maxie - founder and technical leader (Twitter: @Maddy_Maxey );
Ezgi Yukar - Director for Product Development;
Marco Paul - Vice President of Operations and Sales Channels;
Salamon Lederer - a leader in blockchain technologies;
Paul Ruffin is a brand consultant.
More detailed information about the Loomia project team can be found on the official website of the company.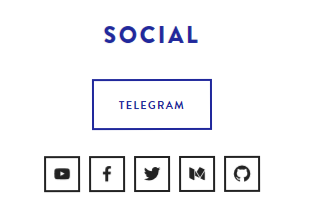 Results review
Thus, innovation alone solves many problems and the benefits are significant. Clothing is that part of human life that will always exist. Manufacturers can only remain competitive and introduce something new into their product, as it does Loomia. Their idea, of course, is unique and promising. The project has already attracted enough attention and has the right to exist. Pre-sale tokens will begin already in 2018 year. In order to always stay informed and not miss important news from the developers of the project, we recommend that you subscribe to site updates and other social networks. Good luck!
Official site - https://loomia.com/welcome
Whitepaper - https://github.com/LOOMIA/loomia/blob/master/LOOMIA_whitepaper.pdf
Telegram channel: https://t.me/LOOMIA
Yutoub canal: https://www.youtube.com/channel/UCNLAfs-uiUrzJ6Qdsl9EMZg
Facebook page: https://www.facebook.com/LoomiaCo/
Twitter: https://twitter.com/LoomiaCo
Media: https://medium.com/@LOOMIACO
Github: https://github.com/LOOMIA
* Our BTT account is https://bitcointalk.org/index.php?action=profile;u=1473358;sa=summary
January 13, 2018