ePayCore - a payment system with a convenient site and functionality

With the development of the Internet, it has its own financial system, which is represented by a large number of payment systems, cryptocurrencies, services and aggregators. It is not difficult for a user who wants to operate money on a global network to find a convenient and suitable payment service for his requirements. Alternatively, a young payment system called ePayCore, which has recently gained particular popularity in the field of Internet investment.
Features of the ePayCore payment system
There are many payment systems today, but many users continue to be actively searching for the optimal EPS. Therefore, it is not surprising that new payments are constantly appearing, with more attractive conditions, customer loyalty and other benefits. As for the payment system ePayCore, then she can be considered young and ambitious, as she appeared in 2019. Despite this, EPS actively conquers the online payment market and has already gained positive popularity in the circle of high-yield investments.
ePayCore - A multifunctional payment system that provides users with a range of opportunities. This is a convenient and secure wallet with functionality for receiving, storing and sending funds, also having an internal exchanger. It is absolutely free to create a personal account on the site of this EPS, and using the money will be as simple and comfortable as possible due to the user-friendly interface. Payment works a year, but is developing steadily, the administration adds new features and receives positive feedback on the network.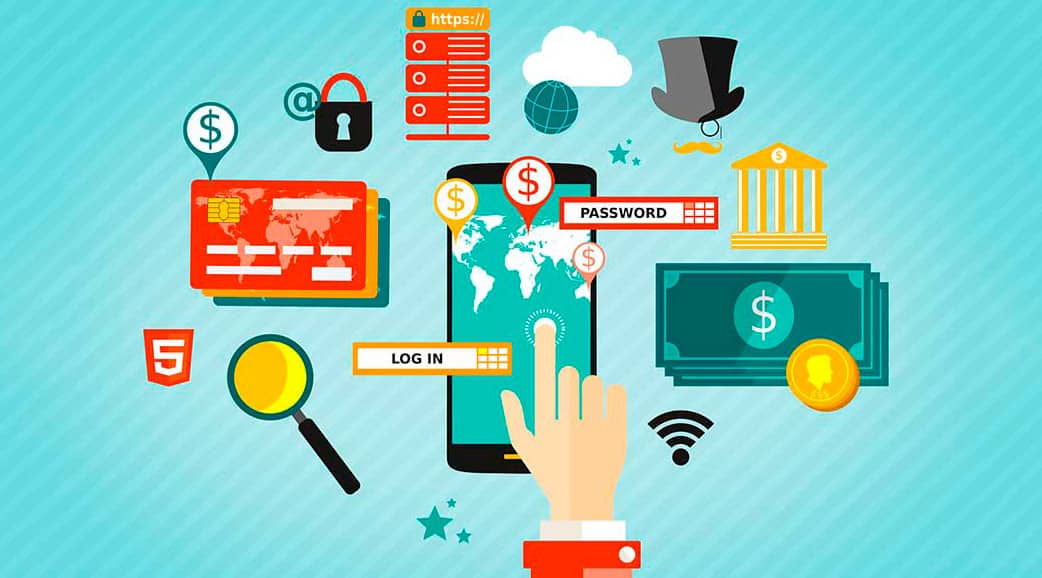 EPS Benefits
ePayCore It is presented in Russian and English.
The payment has a user-friendly interface and offers customers quick registration and the most convenient personal user account.
It is possible to convert money inside the wallet.
Verification on the site is not required, but after passing it, you will get advanced features.
There are no limits on the amount of transactions.
Possible integration of API applications and

SCI

(connection is free).
Payment system uses a security certificate

PCI

DDS

- giants use the same

VISA

и

MASTERCARD

.
Users can use three types of wallets in different currencies - in dollars, hryvnias and rubles.
Customers have the opportunity to make massive payments.
In the future, the administration promises to issue its own payment cards.
There is an affiliate program that will allow you to earn 20% of the commissions for referral operations.
Operations and commissions for users
Replenishment of the wallet is carried out through Perfect Money, Payeer, AdvCash, Bitcoin, Ethereum, and occurs without commissions from ePayCore. When replenishing cash or through Swift / Wire, a commission of 1% is charged. When replenishing cards, the commission is 6%.
When performing operations, the following commissions apply:
No commission for other wallets ePayCore;
From 2% per card ePayCore;
From 3% to other EPS;
From 2% in cash payments;
From 2% for non-cash payment Swift / Wire.
How to register in ePayCore and use a wallet?
Create a wallet on the payment system website ePayCore anyone who wants it can do it, it's absolutely free, and for convenience there are two language versions at once - in Russian and in English. If you plan to open a wallet in this payment, then first of all you need to go to its official website and choose the Russian language. After that use the button "Register in the ePayCore system."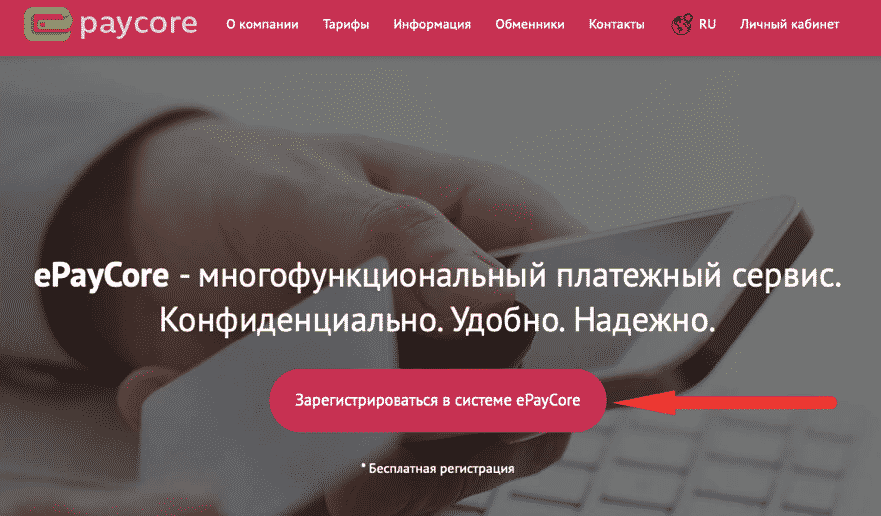 В ePayCore Really fast registration, which will require you minimal time and effort. In the registration form, you only need to specify the mail address to which the confirmation letter will come. After indicating Emailpress the button "Register".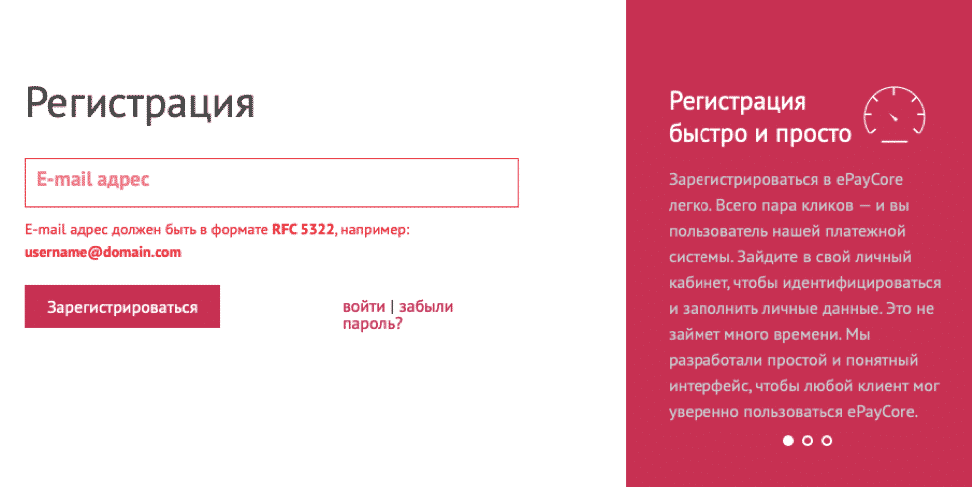 A confirmation code will come to your mail address, it must be copied and pasted into the appropriate field on the payment system website. Next, click the "Register», Confirming his desire to create an account in the payment system.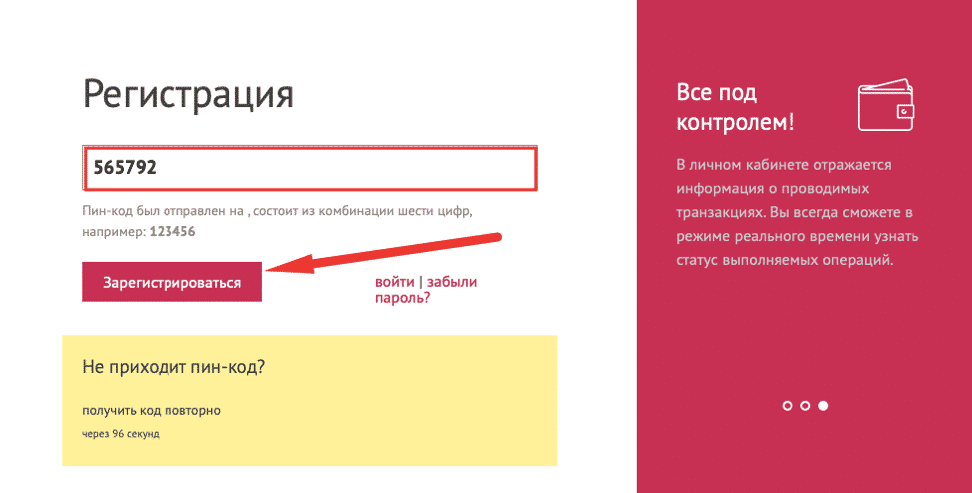 Next, you will see a message about the successful completion of registration and you will have the opportunity to familiarize yourself with detailed instructions for working with the system. After authorization on the site, you can copy the addresses of your wallets and use them in the future to replenish your account. You can carry it out both through the exchanger, and directly from your wallets in payment systems with which ePayCore working.
In addition, we recommend that you pay attention to security, for this you need to go to the "Setting", Then select"Security Settings". The payment system allows you to set a pin code to enter the office and confirm operations, you can also set a check IP-addresses of the user to protect the account from unauthorized access.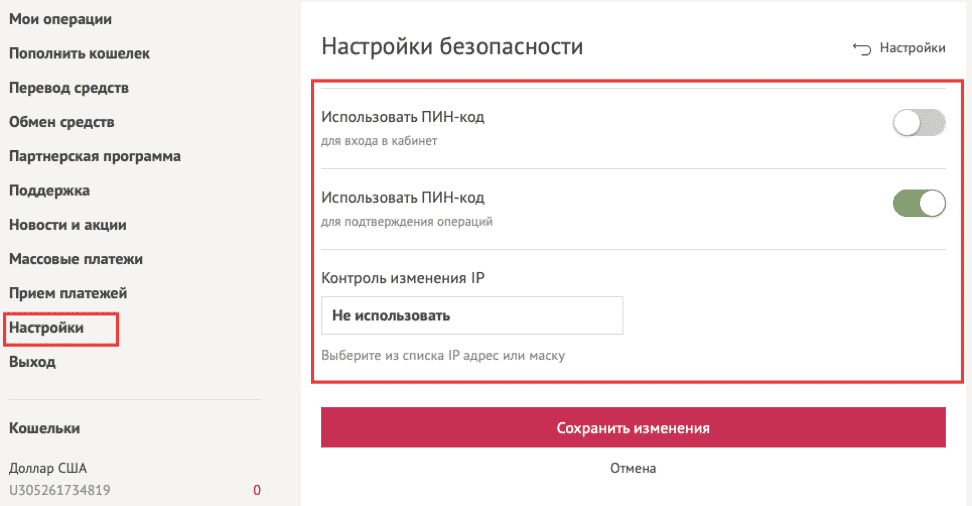 To withdraw money from the payment system, use the "Money transaction". On the page that opens, you will be prompted to select the output method.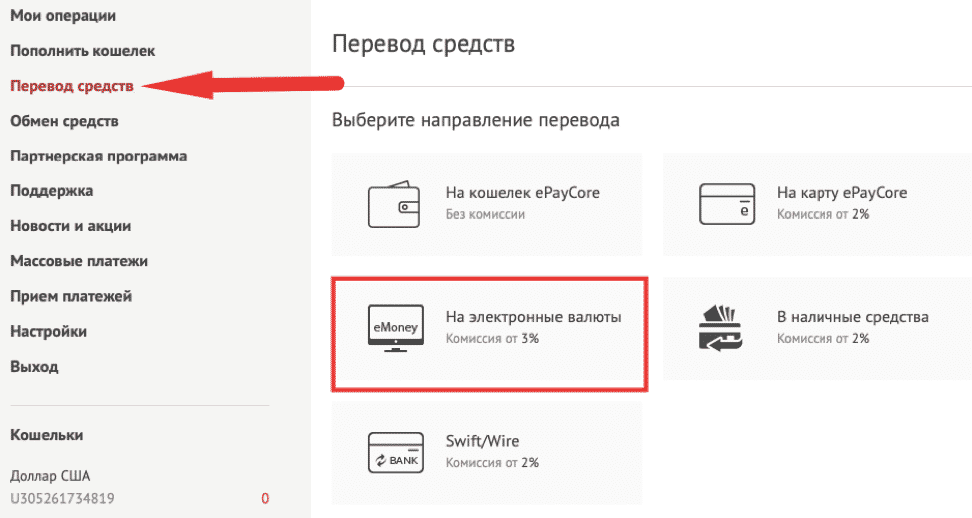 For example, if you chose to transfer funds to another EPS, then you should fill out a small application in which you need to indicate the transfer amount, payment system and wallet number. The operation is completed by pressing the "Confirm», If in the settings you set the verification of the pin code, you will need to specify it.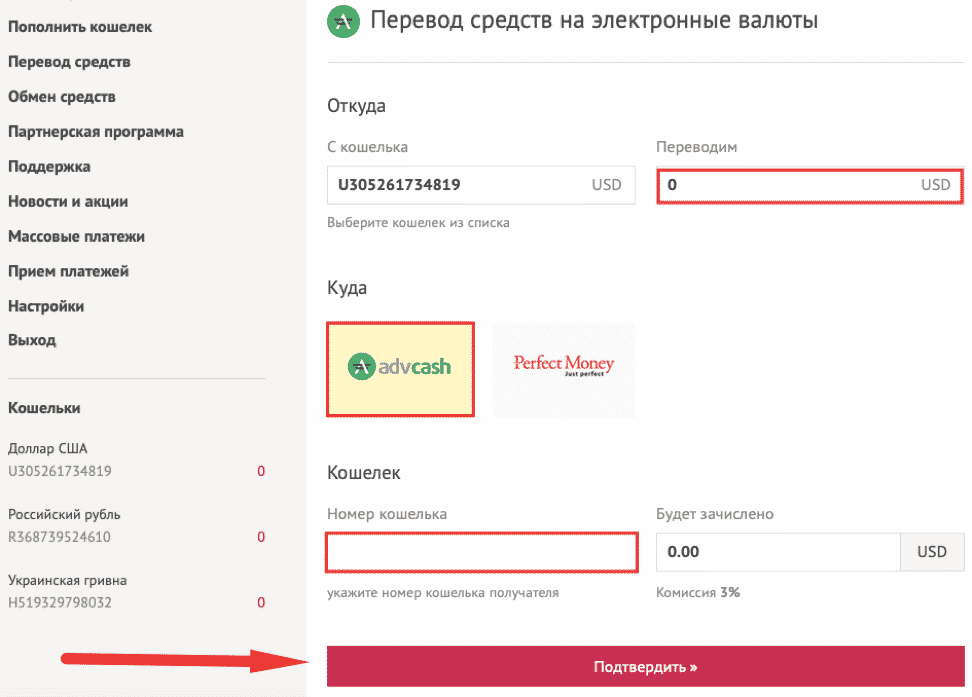 Reviews about the ePayCore payment system, our opinion
Summing up, we can note that ePayCore - This is a payment system that uses modern security standards and provides its customers with simple and convenient functionality. The site of the system is not overloaded with unnecessary information, the personal account is well structured, users can carry out operations without problems, even if they have not used electronic payment systems before. It allows customers to work without verification, there are several ways of input / output, a profitable affiliate program, API for developers and mass payments. Considering that ePayCore is being used more often in investment projects and many investors are connecting to it, it is worth expecting that EPS will develop dynamically and gain sufficient distribution.
Blog Profit-Hunters.biz is the official partner of ePayCore.
We agreed with representatives ePayCore about constant cooperation.
Profit Hunters Blog Received Status official partner of the payment system.

And the first step in cooperation will be a permanent 10% bonus on any refback amountpaid in ePayCore.
We care about investors, and we want your profit to be even greater.
July 12, 2020