New deposit protection

Портал Profit-Hunters.biz always cares for his partner!
Let's shortly and without "water": investing together with Profit-Hunters.biz, you either get a profit in the project, or get compensation from the blog with a quick scam.
Investors with deposits up to $ 500 receive compensation from the "Deposit Protection" fund ($ 300 or $ 500 per project, the amount is divided proportionally between ALL REFERRALS)
Investors with contributions from 500 $ receive compensation separately, from the general VIP fund * (25% of the fund on the bench, but not less than 20% loss).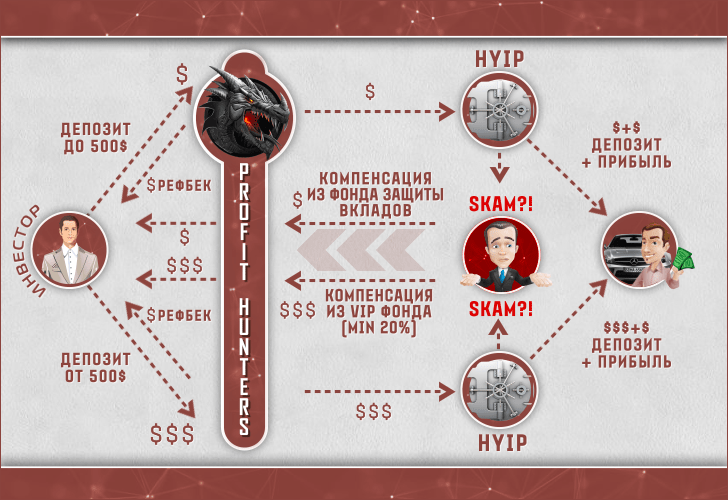 Lost money in a fast way? 3 steps, how to return a contribution (or part of it).
1. We order compensation through the form here or through a convenient telegram bot PHmybot
2. Ordered - it means we have received an application. Wait 48 to 96 hours, this is the procedure for payment of compensation. After the start of the process of payment of compensation, new applications will not be accepted.
3. After you receive payment for the purse, be sure to unsubscribe about receiving in 2-3 places:
H-metrics aggregator
Theme on MMGP
ISP aggregator
Or in the comments to the project / this page.
IMPORTANT! Watch for the terms of compensation. Terms you can see here.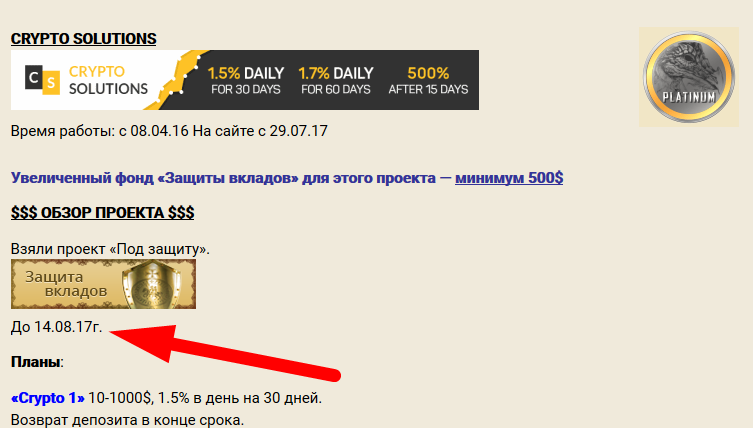 * If the project does not participate in the VIP program, we make a corresponding entry in the review - in this case, regardless of the amount of the deposit, we pay compensation to everyone from the "Deposit Protection" fund.