New PH chat and bot blog Bender. Hunter's big update.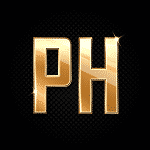 No time to explain.
Just go to the new PH chat and get acquainted with Bender (new blog bot).
Our new superchat: @profithuntersgroup
Bender Bot: @Bender_PHbot

All go to the new chat, you can delete from the old one.
We distribute all quizzes / bonuses in a new chat from Saturday.
We broadcast all news from the channel in a new chat from Monday.
All June in a new chat there are new promotions:
➡ We play $ 10 per day in quizzes.
Trivia Tim chooses which ones and at what time.
➡ In the new chat there is a new neurobot - Mad Hare.
And he is sick all over. He writes what he wants and when he wants.
The one who first brought the Mad Hare to the mat / personal insults gets $ 3 from Tim. One day = one bonus.
You cannot swear yourself, when quoting the Hare, his answer will not be counted 😁
➡ Once every three days, Tim will give out bonuses for the most active / adequate comments on posts on our channel @profithunters_news
We share opinions, unsubscribe about payments from projects in the comments.
Bonuses for activity in the chat are canceled.
➡ I will hide RM vouchers in the new bot in insiders / projects. After receiving - be sure to leave a review with Bender.
5 June, 2020