Review and reviews of the Shaobank.com project. New series of bonds, improved functionality and our thoughts after 4 months of working on the blog.

Paying attention to the current portfolio of the Profit Hunters blog, we decided to highlight the Shao Bank investment platform. Observing the development, we have no doubt that the founders of the fund will play for the long term, real large-scale events are taking place here and serious work is being done on functionality at the level of reputable banks. As part of this review, we would like to talk about the achievements of this universal project, note some innovations and summarize intermediate results.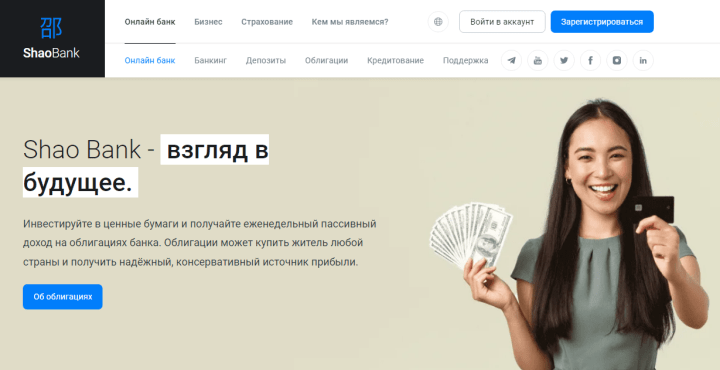 According to information sources, the ShaoBank project has been working for more than a year, and at the end of September it celebrated its first anniversary, as evidenced by published materials on social networks. We take into account the beginning of advertising activities, i.e. appearance on the market from May 5, 2023, and also during this period, such an investment instrument as corporate fixed income bonds, which are our main vector of attention within the framework of this project, was more strongly represented.
In the investment program There are currently 4 series of bonds in operation, two of which will be closed for sale to users in a week. The yield is set from 0.4% to 0.65% per day for a period of 1 to 3 years. From the moment the bonds are purchased, profits will be accrued every 7 days. We remind you that all payments in the account are carried out in Hong Kong dollar currency; at the time of publication of this review, the cost of 1 HKD = $0.1267. The minimum cost of one bond is available from $5, and the minimum number of bonds for purchase must be at least 10 pieces.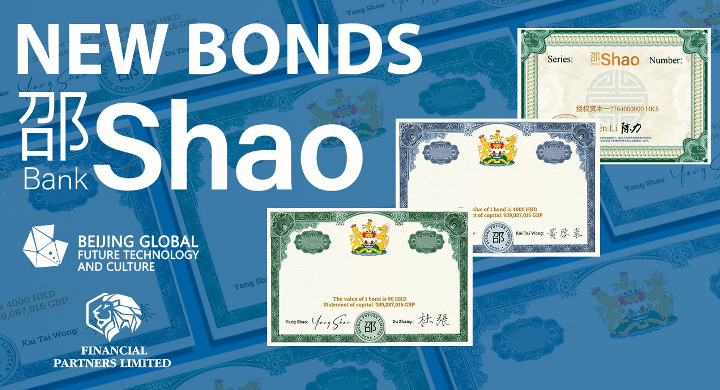 1. BB 1720
0.4% per day for 3 years
The cost of 1 bond is $5.2
Min/max deposit: $52 (400 HKD) – $104000 (800000 HKD)
Deposit is included in the payment
Net profit for the year - 44%
Total yield - 432%
Going through the breakeven 250 days
2.AA-3391
0.45% per day for 3 years
The cost of 1 bond is $1040
Min/max deposit: $10400 (80000 HKD) – $124800 (960000 HKD)
Deposit is included in the payment
Net profit for the year - 62%
Total yield - 486%
Exit to breakeven over 223 days
3. SS 2379 (up to 17.11.2023)
0.55% per day for 1 year
The cost of 1 bond is $104
Min/max deposit: $1040 (8000 HKD) – $104000 (800000 HKD)
Deposit is included in the payment
Net profit for the year - 98%
Total yield - 198%
Exit to breakeven over 182 days
4.DD 3267 (up to 17.11.2023)
0.65% per day for 1 year
The cost of 1 bond is $520
Min/max deposit: $5200 (40000 HKD) – $130000 (1000000 HKD)
Deposit is included in the payment
Net profit for the year - 134%
Total yield - 234%
Exit to breakeven over 154 days
Account replenishment methods There is enough in the project to choose the optimal payment wallet for yourself. Available among them are: Epay, Alipay, Tether USDT (TRC20/ERC20), Binance USD, Bitcoin, Ethereum, Tron, Binance Coin, Litecoin, Dogecoin, Stellar, Bitcoin Cash, Cardano, Ripple and Solana. Relatively recently, a deposit method using USDT BEP20 and USDC BEP20 was also added. Regulated deadlines for withdrawal requests up to 5 days, but in normal mode the administration tries to process all requests within 50 hours. The minimum for withdrawal can be from 20 HKD (for TRX and USDT TRC400), and for other cryptocurrencies the minimum is available from 1 HKD. Also, when withdrawing funds, you need to take into account the commission, which varies from 4% to 20% depending on the payment system, but as a recommendation we recommend using Tether TRCXNUMX, because payments on it are made without commission.
Detailed information on monitors with this project you can look at Allhyipmon
You can see the dynamics of deposits in the project at Investorsstartpage
Detailed contributions statistics and detailed technical analysis can be viewed at h-metrics
Discussion of the project on MMGP
See our first review of the project at Profit hunters

Project updates also have a place to be, because the administration strives for high goals, therefore it listens to the opinions of users, develops and implements new opportunities in their offices. In the "Investments" and "Business" sections, statistics with numbers and graphs have been added to track your own investments and turnover on bond sales in the affiliate network. These sections also contain statistics on earnings from your bonds and the referral program. The notification system in the user account, where important news is published, has been improved. New presentations have been added in pdf format in 33 languages, allowing users from all over the world to familiarize themselves with the platform. A new feature has been added that determines the credit rating of customers. With it, you can get a credit limit from the bank in the amount of HKD 1000 to HKD 1000000. You can raise your rating by attracting active partners and personal purchases of bonds. New users now receive a bonus of 999 tokens on T-Balance for registering in the project.
> > > Registration with Shao Bank < <
Refback 8% of the deposit amount and $1000 insurance.
Shao Bank Project shows us excellent work, you just have to look at the telegram channel or other social networks to understand what serious movement is going on there. Regular webinars, zoom meetings, and various events are held there constantly and in different languages. The road map has been developed until 2031. We are very pleased that we were able to consider the project almost at the very start. More than 4 months have passed since it was posted on the blog, if you take into account the test period, in fact, most of the deposit has already been repaid, but we have no doubt about further success, because A tremendous amount of work is being done both online and on the ground. Bond offers are periodically updated, now there are series with a minimum contribution of $50, for large investors there are limited bonds with favorable conditions, take a closer look. The preparation of the entire investment fund is at the highest level, we confidently expect only profit, we recommend it to everyone. On the blog, the project is under perpetual "Deposit Protection" with a fund of $1000 or more. We offer our partners a refund of the referral commission of 8% of the amount of your deposit.
Subscribe to our channel Telegram - Subscribe
Chat with a daily distribution of money - Add
Order refbek with generous bonuses through our bot - Try
11 November, 2023